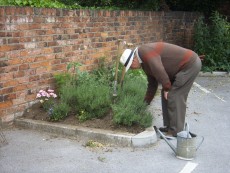 Getting in the Christmas mood?
The insurers, Ecclesiastical, have launched their "12 Days of Giving" with £120,000 to distribute among twelve charities.
Maybe you could help the Queen Street School Preservation Trust by nominating us (Charity 1047187) to help our volunteer gardeners with a project to create easy-access raised flower beds and sponsored planters for local schools and groups to care for.
Here's the link: